Vaping is a rapidly growing trend throughout the world.
In the past several years, vape technology has exploded to such a degree that it can be hard for even seasoned vapers to keep up. Some people find that their
vape mod
is their best friend when it comes to replacing cigarettes; for others, it's a great way to relax and get their nicotine hit in a superior way.
Whether you and your e-cigarette are inseparable, or you are a casual hobbyist vaper, check here for info on vape technology and how to make the most of it.
Vape News - Reviews - Blog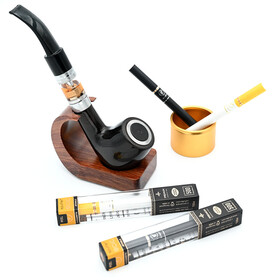 Are you taking the plunge and making the switch from smoking to vaping? If so, you may have already discovered that the vape market includes everything from the simplest disposable e-cigarettes to the most sophisticated box mods intended for experienced vapers.
If you're new to e-cigarettes, then choosing the right e-liquid may seem a little intimidating. From nicotine levels to flavours, there are a number of choices to make before you buy. Thanks to the rising popularity of vaping, as more and more smokers make the switch, there are now more options than ever in the world of e-juice. Never fear – keep reading to learn how to make the choice much easier and end up with some new e-liquids that you'll love.
If you, like many smokers, would like to kick the habit, you might find it easier if you have a fun, relaxing, and satisfying hobby to replace it with. Vaping is a wonderful alternative for many people just like you. Let's talk a little bit about why you should make the switch and how to do it right.