All quitters need encouragement!
There's lots of good news about people quitting smoking these days, especially with vaping becoming such a popular alternative. How many times have you tried to stop smoking without success? It may be because you didn't have anything as satisfying as vaping to replace your habit. Find the motivation, support, and information you need here. You'll be ready to buy a vape online and pass on the cigarettes in no time.
For most of my life cigarettes have been my vice. How many times have I considered quitting? How many times have I tried to quit? The answer is…I don't have a clue. I was sure that quitting would be as easy as throwing out my pack and going on with my life.
In recent surveys over half of men and women agreed that they don't like kissing a partner who smokes. Some say it would put them off booking a second date while others simply won't accept a romantic invitation from a smoker.
It's not all doom and gloom though as Vaping is different, and doesn't leave lingering stale smells or turn your mouth into an ashtray. This is why we're making it easier to secure a date this Valentine's with a huge 25% off our entire range.
Vape News - Reviews - Blog
An excise duty on vaping products, as announced in Budget 2022, is being implemented on October 1, 2022 through the introduction of a new excise duty framework. The excise duty applies to vaping substances that are manufactured in Canada or imported and that are intended for use in a vaping device in Canada.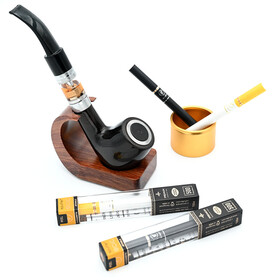 Are you taking the plunge and making the switch from smoking to vaping? If so, you may have already discovered that the vape market includes everything from the simplest disposable e-cigarettes to the most sophisticated box mods intended for experienced vapers.
If you're new to e-cigarettes, then choosing the right e-liquid may seem a little intimidating. From nicotine levels to flavours, there are a number of choices to make before you buy. Thanks to the rising popularity of vaping, as more and more smokers make the switch, there are now more options than ever in the world of e-juice. Never fear – keep reading to learn how to make the choice much easier and end up with some new e-liquids that you'll love.