Want to stay on top of all the latest happenings in the world of vaping?
Here's where you'll find information about vaping news and other important developments in the community. Whether it's news about vaping laws, recent events, or
the best online e-cig store
, you can find it here. Be sure to check in regularly for updates and the latest info about vaping in the news.
Vape News - Reviews - Blog
An excise duty on vaping products, as announced in Budget 2022, is being implemented on October 1, 2022 through the introduction of a new excise duty framework. The excise duty applies to vaping substances that are manufactured in Canada or imported and that are intended for use in a vaping device in Canada.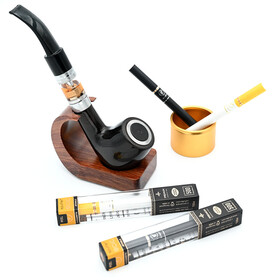 Are you taking the plunge and making the switch from smoking to vaping? If so, you may have already discovered that the vape market includes everything from the simplest disposable e-cigarettes to the most sophisticated box mods intended for experienced vapers.
If you're new to e-cigarettes, then choosing the right e-liquid may seem a little intimidating. From nicotine levels to flavours, there are a number of choices to make before you buy. Thanks to the rising popularity of vaping, as more and more smokers make the switch, there are now more options than ever in the world of e-juice. Never fear – keep reading to learn how to make the choice much easier and end up with some new e-liquids that you'll love.