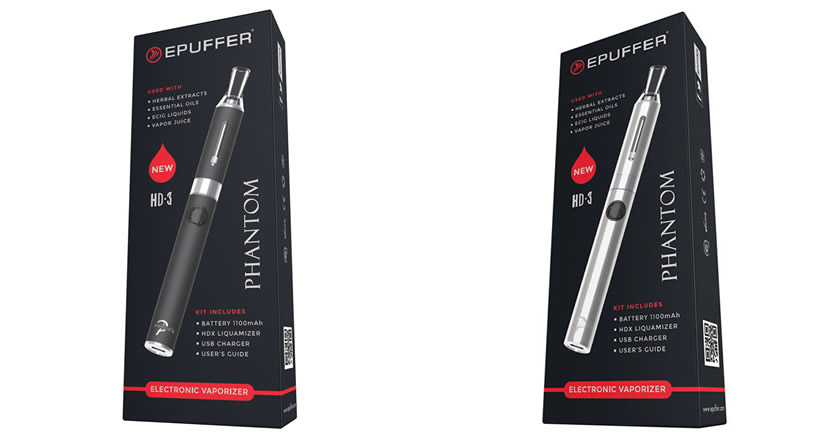 The PHANTOM HD3 portable vape pen aka e-cigarette with replaceable bottom coiled heating element. Using ePuffer's latest liquamizer technology it provides smooth draw and excellent vapor production.
Embrace the freedom you now have as you satisfy those cigarette cravings virtually anywhwere. Designed to work with vape e-liquids, vapor juices, and special herbal extracts.
Available in Black and Metallic Silver colors.