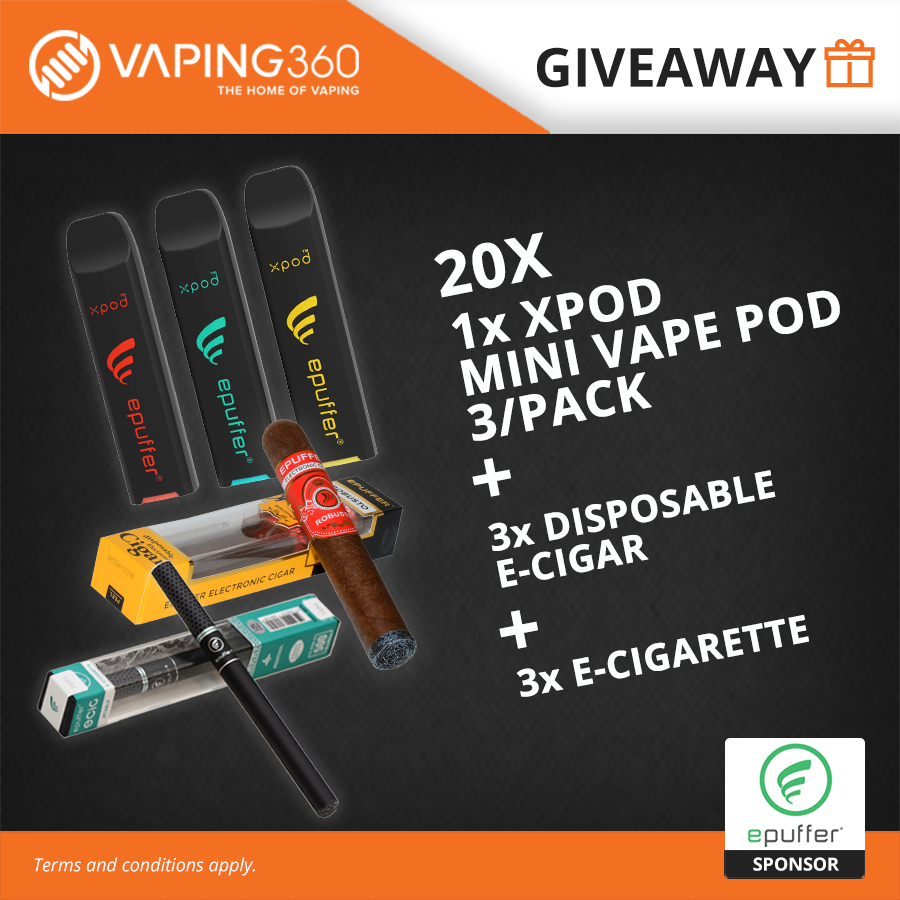 ePuffer Christmas Vape Giveaway
Christmas is just around the corner and we're giving away a three pack of vape pods, three e-cigs and three e-cigars to twenty lucky winners. Get in to win!
Enter here: https://epuffer.ca/epuffer-vape-giveaway/
All winners will be contacted via the e-mail they used to sign up, within a week after it ends. The more entries you earn, the luckier you'll be.
WARNING: This product contains nicotine. Nicotine is an addictive chemical.
Must be a legal smoking age to participate.